The casonsei alla bergamasca are a pasta stuffed with pork sausage and meat. In this case we decided to lighten the recipe by using cheese and aromatic herbs. A dish that will be very welcome to all guests. Vegetarians can substitute meat broth for vegetable broth
Ingrediants

300 gr flour
120 gr butter
230 gr Parmigiano Reggiano DOP parmesan
150 gr bread crumbs
4 eggs
1 ladle of meat broth
4 sprig parsley
10 sage leaves
salt
Mix 300 g of flour with 3 eggs, working the dough for a long time until you get a smooth and velvety dough. Wrap it in plastic wrap and let it rest for half an hour in the fridge.
In a bowl, mix 150 g of breadcrumbs with 150 g of parmesan. Fry 50 g of butter with 1 clove of garlic, allow to cool slightly and pour into the bowl. Add 3-4 sprigs of chopped parsley, 1 remaining egg, the spices and mix everything working with one hand while pouring the broth (not necessarily all of it) slowly until you get a well blended, soft but consistent dough.
Roll out the dough very thin and cut out 7×5 cm rectangles. Put a knob of filling in the center of each rectangle and close them like a candy, taking care to press the sides so that the filling does not come out.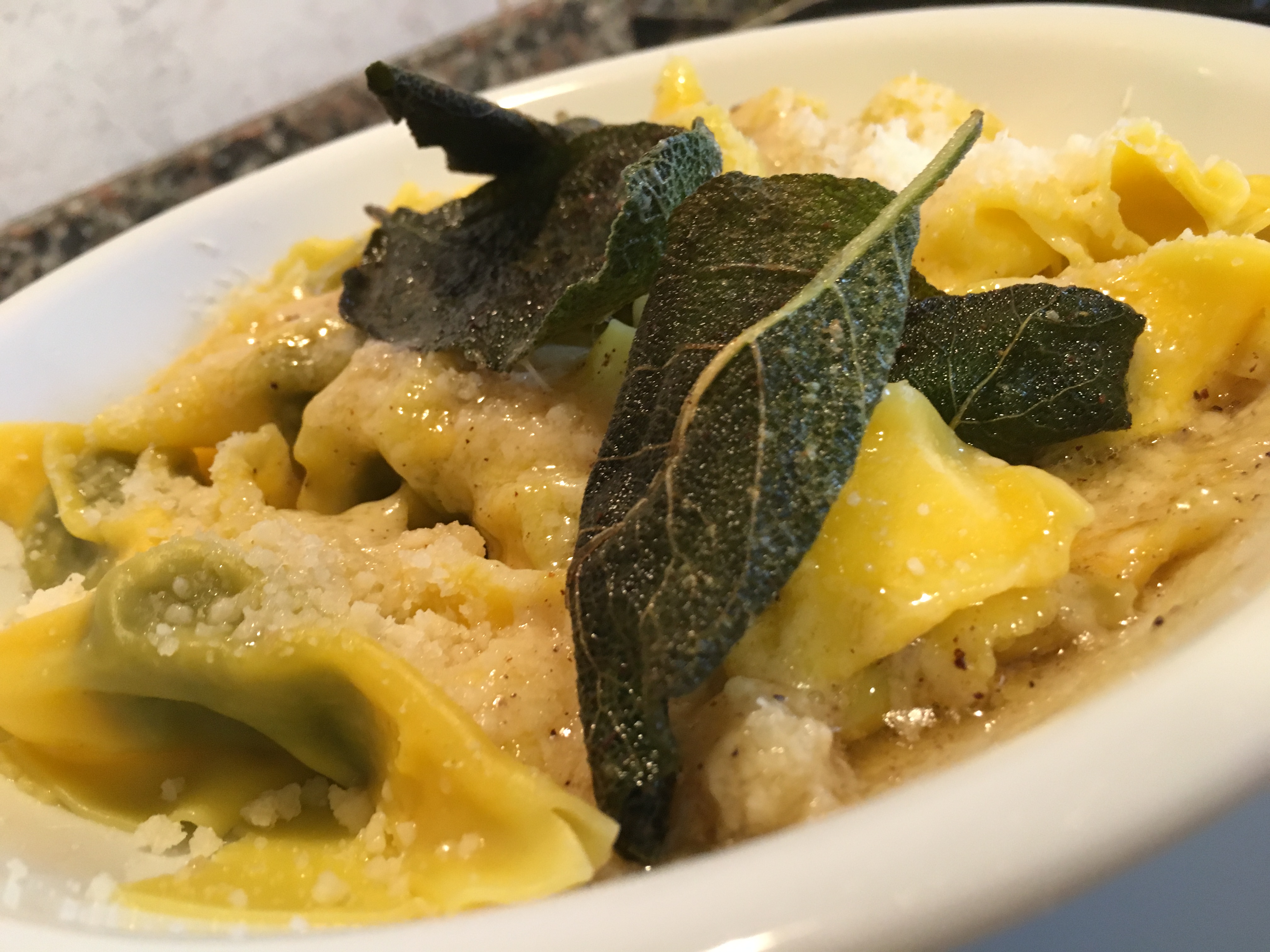 Cook them in abundant salted water for 2-3 minutes. Season with the remaining 70 g of butter, melted with 10 sage leaves, and dissolve them with the 80 g of remaining parmesan.
If you want to buy Italian products you can go up www.deliveryitalianfood.com. Numerous offers await you!
Enjoy your meal!