Typical recipe of Puglia
Widespread throughout Salento, this pastry bundle is found in ovens, bars, bakeries and kiosks on the beaches. Classic, with bechamel, tomato and mozzarella, or with the addition of ham or with ricotta and spinach
INGREDIENTS FOR BEANS
25 g butter
25 g flour
250 cans
salt
pepper
INGREDIENTS FOR RUSTIC
250 g tomatoes
125 g mozzarella
500 g puff pastry
egg to brush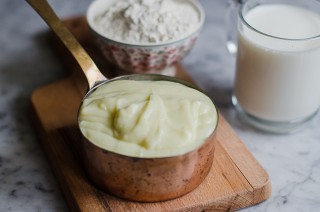 For the bechamel
Melt 25 g of butter in a saucepan and dissolve 25 g of flour in it. Then add 250 g of cold milk and bring to the boil, stirring, until a consistent béchamel is obtained. Season with salt and pepper, cover with cling film and leave to cool.
Chop 250 g of peeled tomatoes and drain them in a colander. Dice 125 g of mozzarella.
Spread 500 g of puff pastry on the work surface and cut out 16 discs (ø 9 cm) with a pastry cutter. Arrange on 8 of them 1 spoonful of bechamel, 1 teaspoon of tomatoes and a few cubes of mozzarella. Brush the edge of the base discs with 1 beaten egg and cover them with the other 8 discs, pressing all the way around to close them well.
Arrange the rustici on a baking tray lined with baking paper, brush them with egg on the surface and bake them at 190 ° C for about 20 minutes.
If you want to buy Italian products you can go up www.deliveryitalianfood.com. Numerous offers await you!
Enjoy your meal!