The Culurgiones de Casu Friscu are the first course of the Sardinian Christmas lunch, delicious egg pasta ravioli that contain a filling made with pecorino cheese, chard, nutmeg.
The preparation of the Culurgiones de Casu Friscu is a little elaborate but for good our suggestions, it will be possible to amaze your guests with a beautiful and delicious pasta dish!
Important tip: Culurgiones must rest for one day, wrapped in a cloth, so it is advisable to prepare them the day before serving.
Ingredients for 4 people
500 gr. re-milled durum wheat semolina
3 eggs
600 gr fresh Sardinian pecorino cheese
300 gr beets
40 gr butter
Flour
salt
pepper
nutmeg
saffron
tomato sauce
basil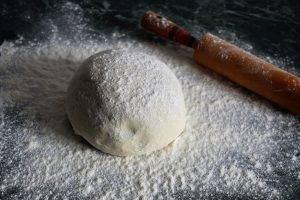 Mix the semolina with 160 gr. of water and a pinch of salt, mix well, then add half the butter and continue to knead until you get a homogeneous mixture.
Cover with cling film and let it rest for about 30 minutes.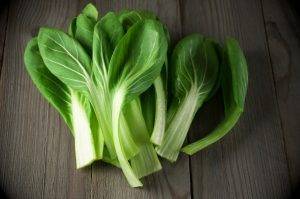 Meanwhile, wash and boil the chard for 5 minutes in boiling salted water.
After the cooking time, drain the chard, squeeze them, chop them then sauté them in the pan for 5 minutes with the remaining butter.
In a bowl, combine the pecorino and beets with the eggs, flour, saffron, a grating of nutmeg, salt and pepper, stir for a long time to mix all the ingredients well.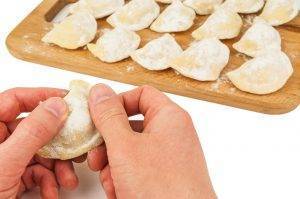 Transfer the dough to the floured work surface and roll it out into sheets that are not too thin, cut out many discs with a diameter of about 7 centimeters and stuff each with a small knob of filling.
Fold the disc in half and holding it in your left hand, begin to close it by pinching the tip of the dough between your thumb and forefinger, push the tip gently towards the filling.
With your thumb, pinch a piece of the left edge of the edge of the dough and squeeze it together with the piece of dough that was first pushed inwards.
Continue to pinch the edges alternating them between right and left, gradually sliding the entire length of the ravioli and finishing it by tightening the edges in the shape of a tip.
Repeat the operation for each disc. If forming is too complex, you can simply close the dough by pressing the edges with the tines of a fork.
Cook the ravioli in abundant salted water, when cooked, drain and season with the tomato sauce and a generous sprinkling of grated Sardinian pecorino.
If you want to buy Italian products you can go up www.deliveryitalianfood.com. Numerous offers await you!
Enjoy your meal!