The casoncelli alla bresciana – or casonsei bresciani – are a stuffed egg pasta typical of the Lombardy region and in particular of the province of Brescia. Like all traditional recipes there are many variations of the preparation that differ both in shape and in the filling.
INGREDIENTS FOR 6 PEOPLE
300 gr Flour 00
3 eggs
250 gr Sausages
100 gr Bread (crumb)
100 gr Parmigiano Reggiano
20 ml Milk
6 nuts of Butter
Sage
salt
To prepare a perfect egg pasta, place the flour in a heap and shell the eggs in the center. Break them with a fork, taking a little of the surrounding flour by hand.
When the mixture is no longer liquid, knead vigorously on the pastry board until you obtain a homogeneous, smooth and elastic dough, which you will place inside a well-closed plastic food bag.
Let it rest for at least 1 hour at room temperature.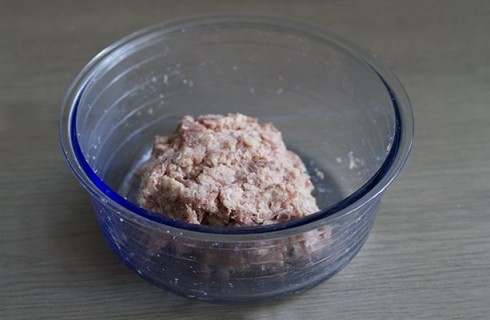 Prepare the filling: remove the skin from the sausage and place the meat in a container with the crumbled breadcrumbs, the Parmigiano Reggiano and the milk. Knead with your hands until the ingredients are well blended.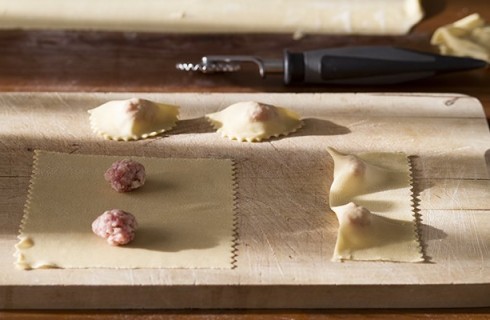 After the rest time, take the dough and roll it very thinly. With a notched wheel, cut into fairly large squares of dough and arrange the filling, as big as a hazelnut. Close the square, seal the edges and make half moons. Be careful to eliminate the air around the meat filling when you close the pasta. Cut the casonsei with a wheel to ensure that they remain tightly closed and do not open during cooking.
Cook the casonsei in abundant salted water for a few minutes. Try to check the cooking by tasting one. Being fresh homemade pasta, cooking takes place in no more than 5-6 minutes but it depends on how thick you have made the pastry. In a large pan put the butter and sage. Melt the butter on a low flame, avoiding making it brown. Drain the casonsei, pour them into the pan with the butter and mix gently.
If you want to buy Italian products you can go up www.deliveryitalianfood.com. Numerous offers await you!
Enjoy your meal!