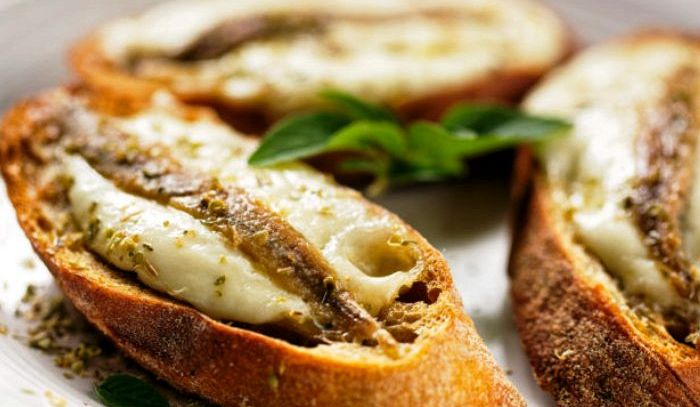 A traditional Roman recipe where poor but substantial ingredients were used. The "revisited" crostini in the form of skewers, made with stale homemade bread and buffalo test with butter sauce and anchovies, represent a substantial and very quick second course to prepare.
The buffalo proving is nothing else the "test", that is the part that is obtained from the cheese mass to test the quality of the spinning of the pasta. It is much tastier and with a more firm dough than traditional mozzarella, which is why it is more appreciated for preparations where high temperatures are required.
Ingrediants
Provatura cheese 400 g
Anchovies (anchovies) in oil 3
Butter 50 g
Bread
salt
pepper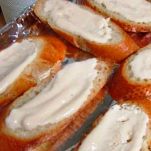 Cut the provatura into slices and arrange them on slices of homemade bread that you will arrange in a greased pan.
Pass in a preheated oven at 200 ° C for a few minutes until the proving begins to spin and is therefore well melted.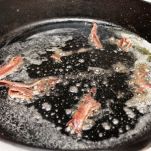 Meanwhile, put a pan on the stove and melt some butter. After that add the desalted anchovies and cook for a few minutes browning them.
When the croutons are ready, remove them from the oven and place on each one an anchovy fillet and a little butter sauce. Complete with a sprinkling of parsley and serve hot.
If you want to buy Italian products you can go up www.deliveryitalianfood.com. Numerous offers await you!
Enjoy your meal!