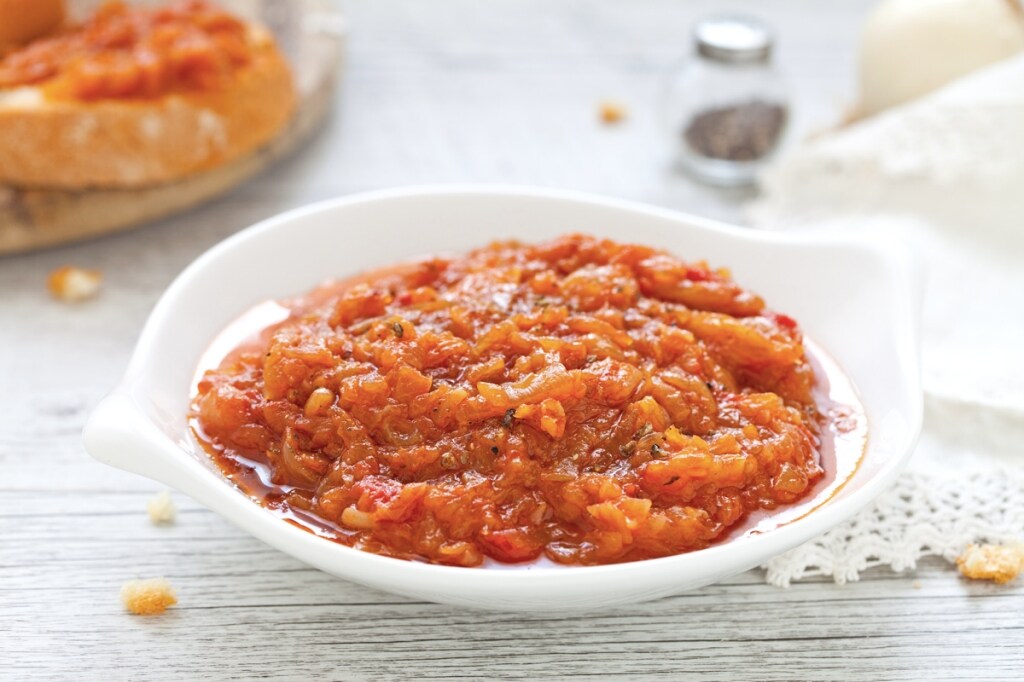 The Bolognese friggione is a typical side dish of the Bolognese culinary tradition. It is a recipe based on onions and tomatoes that can be enjoyed in any season: warm in winter and cold in summer. As an appetizer with a slice of homemade bread, or side dish, for lunch or dinner. The friggione is incredibly tasty.
INGREDIANTS
2 kg of white onions
2 teaspoons of lard
400 g of peeled and skinned ripe tomatoes
1 teaspoon of granulated sugar
1 teaspoon of coarse salt
black pepper
Start preparing the Bolognese friggione by peeling the onions and slicing them thinly. Collect them in a large bowl, add the sugar and salt and mix well. Let them lose their water: it will take at least 2 hours, but if you have more time you can leave them even more, they will gain in sweetness.
In a large saucepan with a thick bottom, place the onions with their liquid and lard. Cook them over low heat, stirring occasionally, for about 2 hours. It is essential, during this first cooking phase, to check them often to prevent them from sticking to the bottom of the pan. When the onions have taken on a very soft consistency and a hazelnut color, add the chopped tomatoes and plenty of freshly rolled pepper.
Continue cooking for 1 hour and 30 minutes or in any case until the onions and tomatoes have become very soft, with an almost creamy consistency. Bolognese friggione is excellent served both hot and cold.
Enjoy your meal!
If you want to buy Italian products you can go up www.deliveryitalianfood.com. Numerous offers await you!